The princess from Bahamas looses her national costume at the airport
24. 09. 2011 v 08:02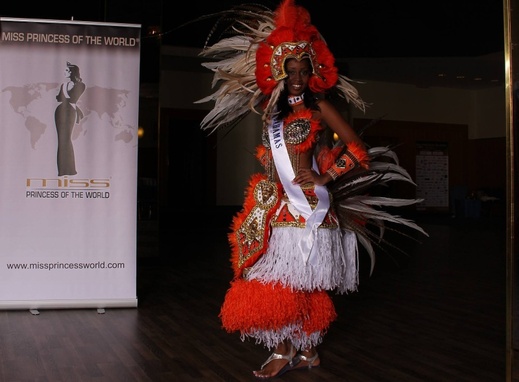 The seventeen years old Jazmand Lanett Nixon from Bahamas, who arrived at the Ruzyně airport in Prague
at 7pm on Thursday September 22nd 2011, unfortunately arrived at the hotel without her luggage. The air company wrongly checked in her luggage or better said box, where her national costume was travelling.
This unpredictable situation did not make her very happy, because to find an alternate Bahama's national costume in Prague, would be a "close to impossible" mission. But fortunately, informations from the airport were very positive and her complete luggage was delivered to TOP´HOTEL Praha around midnight.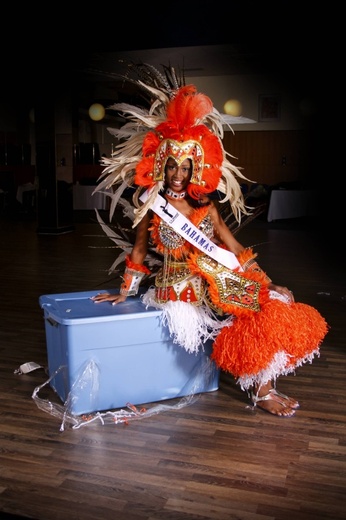 A very simmilar situation went on the next day when thefinalist from the Dominican Republic Maria Villalona Ramos, who was travelling together with her mother from Santo Domngo, lost both of her luggage. The first one was lost in Frankfurt, and the other one, her cabin luggage was lost on the flight from Frankfurt to Prague. Airport service assured us, that they know where the luggage is and that it will reach its orginal destination by night fall.
Another interesting thing happened at the airport in Denmark, where the very young representing finalist lost her premiére flight. Ane Sofie Becher Vedsmand did ask the wrong person for directions at the Copenhaguen airport, where her departing gate is, and unfortunately due to the wrong information, she was in the wrong place at the wrong time and she lost her flight. Therefore she had to wait eight long hours to catch the next flight.