The finalists of the Czech national selection of Miss Princess of the World begun their preparation for the final
11. 05. 2011 v 05:30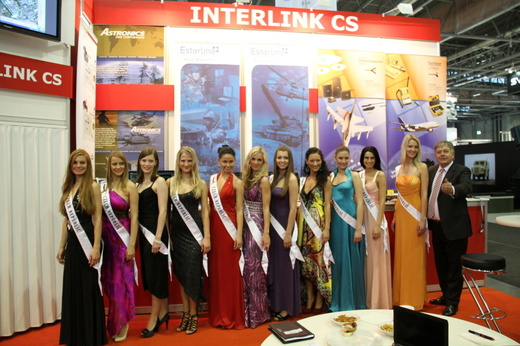 Eleven girls were selected for the national round of the prestigious international contest Miss Princess of the World®, by a professional jury in mid april.
All finalists together with the representatives of the contest team gathered together in Brno on Monday May 9th, 2011. They shot their first promo material pictures for the contest at the Starling studios. Futhermore, they also shot portraits for the Miss Foto Princess of the World®. Czech Republic. With the presence of renamed designers Luděk Hanák and Jiřina Tauchmanová, the girls were fitted into beautiful evening gowns for the final gala evening that will take place in Italy.
Besides from the photo shoots the girls also went through their first choreography and group walk for the final promotion and gala evening, under the eye of the main choreographer Peter Varady.
The girls were able to see a little illustration of what lies in front of them during thein representation at the defense and security technologies expo IDET 2011 the following day. There, in between " strong men in uniforms" and heavy technology they arouse well- deserved attention and admiration
. Another promotion event will take place in Prague at the end of May.
The finalists will be departing for a week-long gathering to Italy in mid June. The Czech national selection is very special this year, because it is concieved as a joint national final of the Czech Republic together with Italy. The event will include accompanying activities, such as the presentation of all finalists in the Czech Republic in May. Furthermore, it will include a presentation of all the finalists in the Italian region of Foggia on the Gargano peninsula.
Within the promotion they will, among others, be guests of the world known chef, wine grower and holder of several Michelin stars, Peppe Zullo at his italian residence Villa Jamele in Orsara di Puglia. The whole event will culminate with a final gala evening, within which the joint national selection of Miss Princess of the World® 2011 Czech Republic and Miss Princess of the World® 2011 Italy will take place on June 19th 2011.
The winners of both national selections will represent their respective countries on the world final of the Miss Princess of the World® 2011contest, where approximately 50 countries will be delegating their representatives this year. The finalists can look forward to a rich promotion program followed by the final gala evening, which will take place in the Congress Hall of TOP HOTEL Praha on October 1st, 2011.
Other world program is awaiting the winners, connected with a promotion in the Dominican Republic.