Studio Ivana
27. 09. 2011 v 10:46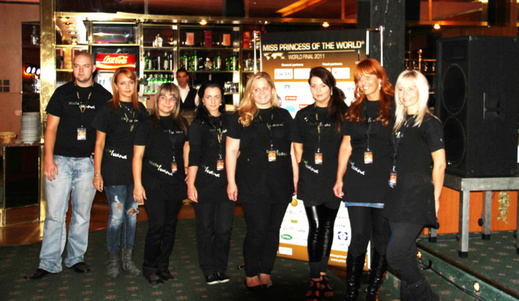 At an event where obviously beauty mixes with charm and grace cannot be missing professionals, who are in charge to highlight and support the girls' beauty.
Studio Ivana is the one in charge of keeping the girls looking fresh and beautiful. Its wide range of services plus a
personalized treatment focused on client attention combines perfectly with the needs of an international contest as Miss Princess of the World.
The staff from Studio Ivana will face their biggest challenge before the final gala evening. "We have been taking care for
two years of the contestants of Miss Princess of the World. During the accompanying program eight hairdressers take care of the finalists, but for the final gala evening we will have twelve."To style the 43 finalists will be a big challenge, which not any studio would be able to handle. Anyhow, we are not afraid and we are ready to do a great job"
said the smiley owner of the studio, Ivana Doležalová. Who is with her young look, natural beauty and optimism the best representative of her team.