Reception in the clouds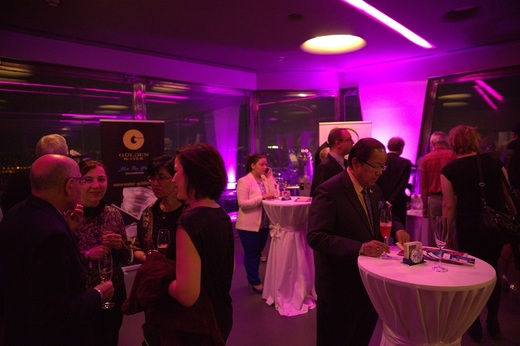 The finalists of Miss Princess of The World visited the restaurant Tower Park Praha last night, which offers 360° views of the city. During the reception they met with their ambassadors and presented themselves to the part of the jury.
"Welcome to the clouds! This is the greeting that we use to welcome guests in the restaurant Clouds in Tower Park Praha. And so the girls felt like in the clouds, we have prepared for them a minimalist kitchen, smoked drinks and molecular candy," sales mamager Tower Park Praha Lucie Černá said. The girls have enjoyed the magic of modern cuisine. "We prepare candies like a jam, we also do our ice cream and the rest of our preparation is a bit of magic," one of the bartenders shows off a preparation of candies.
"I think the Tower Park Praha is very beautiful, the people are very nice and show in the form of smoking ice cream was perfect. I'm glad I'm in Prague," Miss Lithuania Karina Jankelevic said. Girls also took a night tour in Prague at the end of the evening and they recognized the capital city of the Czech Republic in the starlight.