On 2nd October 2012 world winners Miss Princess the World visited Moravian-Silesian Region.
05. 10. 2012 v 02:04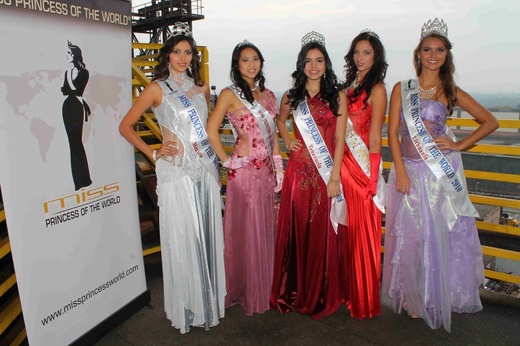 The world winners Carmen Isabel Chavez Hernandez from Mexico, Solange Elizabeth Romero Martinez from Venezuela, Deimanté Bubelyté from Lithuania, as well as Miss Princess of the World Vietnam 2012 Vu Thi Thuy Linh and representative of the Czech Republic, Sabina Karasová, 2nd vice-Miss Princess of the World 2012 started the visit the Moravian-Silesian Region under the auspices of the Deputy Mayor of the Moravian-Silesian Region of Ing. Jiří Vzientek. Girls viewed the Lower Part of Vítkovice and on this occasion they shoot the author collection of fashion designer Jitka Stauder. In the afternoon the girls were accepted by the Deputy Mayor Mr. Ing. Jiří Vzientek. Then the girls went to Kopřivnice city where they passed the ride on the polygon in TATRA cars. During the visit of the Technical Museum girls were shooting photos in the dresses of the fashion designer Luděk Hanák. The day ended nicely in Restaurant LaVida at five course menu, which was complemented by an excellent wine.