Miss Princess of the World 2011
Miss Princess of the World 2011: I am happy that I was able to represent my country
04. 10. 2011 v 08:24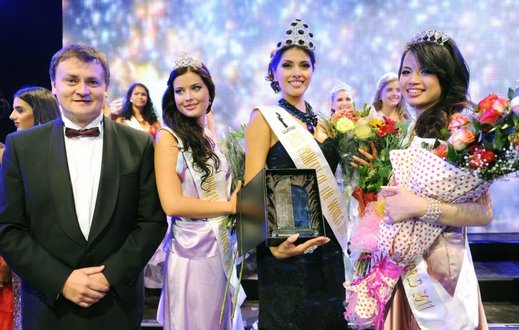 The beautiful, 21 years old, Carmen Isabel Hernandez from Mexico, gained the title of Miss Princess of the World 2011, on the world final of the international contest on Saturday, October 1st. We were able to talk with her moments after her triumph.
You just became the new Miss Princess of the World, what are your immediate feelings?
Of course I am very happy, but also a little tired. But when they declared me as a winner on stage I almost started to jump up and down(laughs).
Where are you from and have you ever been before to the Czech Republic?
I am from San Luis Potosí, a state in the centre of Mexico. It is my first time in the Czech Republic.
How did you like Prague?
A lot. I spent 14 beautiful days here, even the program was very demanding. I am taking a lot of good memories home with me. I am honoured that I had the chance to participate in this contest and to represent my country.
Did you get ready for the contest and do you have any previous experience with beauty contests?
Last year I won Miss Mexico. Couple of months ago I gave the crown to my successor, to the new Miss
Mexico and then I started to get ready for Miss Princess of the World.
What are your plans for the future?
Besides complying with my duties with Miss Princess of the World, which will arise from the obtained
title, I would like to start working and re-take studying. I had to interrupt that, while getting ready for Miss Mexico. I also own a beauty salon in San Luis Potosí, therefore I would like to also dedicate myself to it.