MISS ON ICE 2017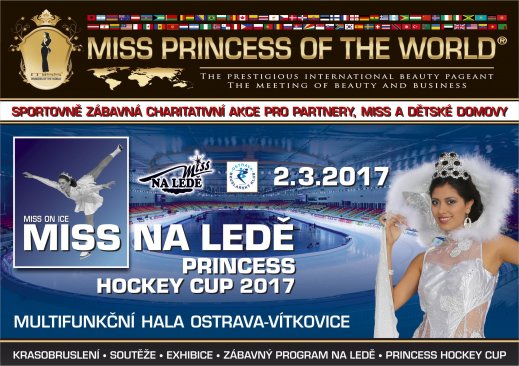 An attractive sport and fun event with a charity subtext will be held on March 2, 2017 in the multifunctional hall in Ostrava-Vítkovice.
The event is conceived as event of project MISS PRINCESS OF THE WORLD for advertising partners and their families members, Miss and children from children's homes.
Entry to the event is only for accredited participants.