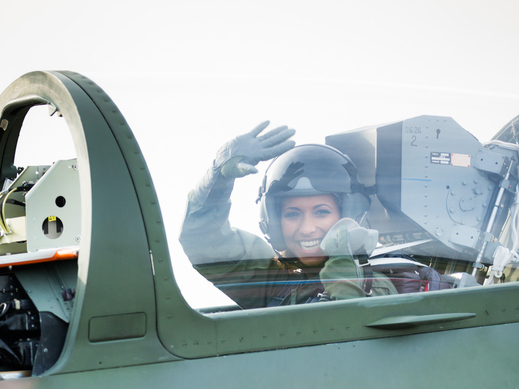 One of the gifts for new Miss Princess of the World 2014 was the flight by fighter jet from Aero Vodochody company. On Sunday 12th October 2014 Andell Chileshe Matthews raised to the skies in Aero L39 Albatros fighter jet.
It all started at the Leos Janacek airport in Ostrava, where representatives of Aero Vodochody arrived for Andella. They transported her by plane to the company headquarters, where fighter jet waited. Andella had to get dressed in special suits, underwent theoretical training and could sit in the cockpit.
The flight lasted about 20 minutes and the Miss Princess of the World really enjoyed it. "It was really amazing opportunity. We flew up and down and up and down. At first I have a little bit fear but it was really crazy experience after few seconds," the main actor of the flight Andella Chileshe Matthews said.
Miss Princess of the World had a short recovery after a successful landing and in the end she and representatives of Aero Vodochody made a few commemorative photos for those who could not be in the cockpit with Andella.