Concert for Princesses
29. 09. 2011 v 02:48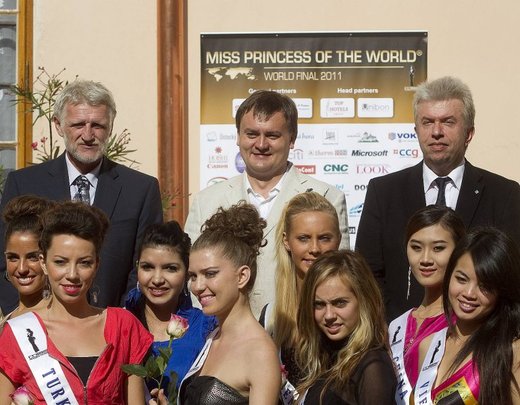 The girls had experienced an almost royal concert in Klášterec nad Ohří. After the introductory word of the mayor, who welcomed the girls in Klášterec, followed a performance by the world champion in tap dancing, Pavel Hrubec. Then
the finalists proceeded to the renaissance room at the castle.
To be able to listen to a concert by the phenomenal violin virtuoso Jaroslav Svěcený is a unique experience anytime and anywhere, but furtermore if you have the posibility to listen to it in such a fabulously acoustic place. The master showed the girls several demonstrations of his talent. As a well known expert in history and violin construction, he changed his violins several times during his concert, introducing some master pieces of world known violin manufacturers from the 17th – 20th century. And as always through his music we could feel the bond of precise tecniques a recognizable love for art and music. The long applause was proof enough of how much the girls enjoyed the concert.