In the shadow of the cathedrals
27. 09. 2011 v 10:52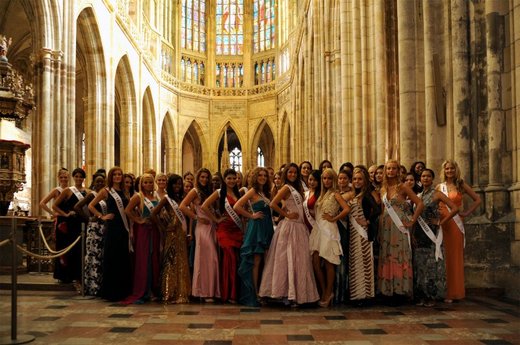 The Prague castle is a world known monument. To get the attention out of this breathtaking czech historic monument is almost an impossible mission. For the 42 finalists of Miss Princess of the World this was not a problem. Wherever they went during their visit to the castle, all the attention was on them.
Their bodyguards had their hands full, in order to keep the girls at a safe distance of the excited tourists. Photographing was permitted, therefore the visitors of the Prague castle were taking with them not only the impressions of the visit to the Prague castle, but also an incomparable sight.
A cultural experience did not even miss our princesses, who were introduced into brief history by a professional guide and they were allowed to see the space of the Prague castle and the St. Vito temple, in places which are not usually accessible to the wide public.