Game show
27. 09. 2011 v 11:20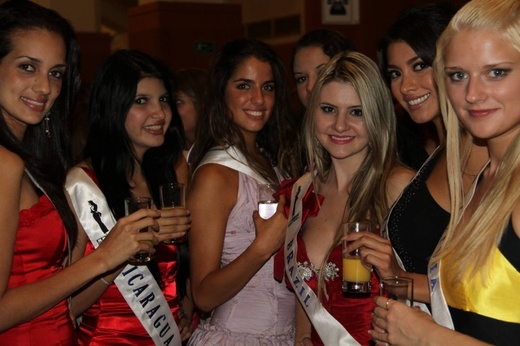 Miss Princess of the World is traditionally a show of many cultures from all around the world and also a synonym of international colaboration. That was the reason why the finalists were very happy to accept the invitation to another international event. The premiere of the czech-georgian movie Game Show.
The girls together with the members of the organizationteam sat in privileged seats in the first rows and with suspense watched an unusual detective plot. " The whole movie has been done by students of films, it was shot in Prague and the shooting took only a month" said the georgian director George and he added: " Also in the roles appeared georgian students of acting, except the role of the psychiatrist, who was played by the great czech actor Robert Jašków."
After the premiere the finalists had the chance to meet the young artists and personally talk about the artistic aspects of the movie, while they enjoyed specialities from the georgian cuisine.