First feelings during dinner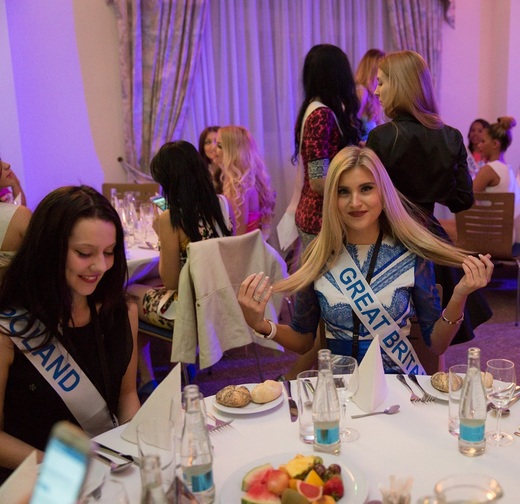 Girls had spent the evening on their first meeting dinner. A lot of them arrived in the afternoon time and they agreed that they are quite tired. However, all of them are exited from the visit of Czech Republic. "We are first time in Czech Republic. This country is very nice. We are very happy, that we can be here," miss of Albania Leila Kraja approves.
Dinner was very delicious for princess and they could meet with each other. "Great evening, we could to know better each other. Thank you for ceremony," miss of Zambia Andella Chileshe Matthews adds.