Bond girls in a shooting range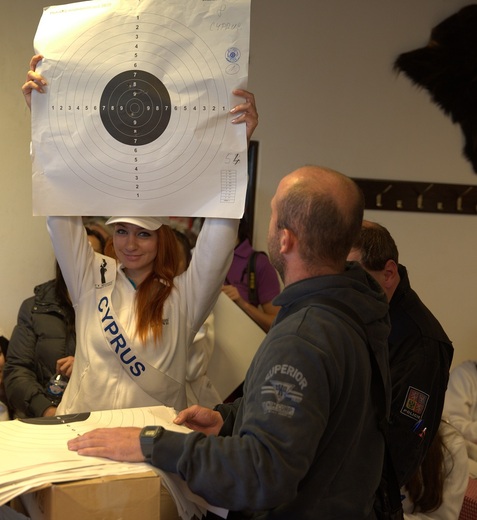 The yesterday's program was launched on shooting range Čestlice. The girls tried what it's like to be a good Bond girl and shooting back cover agent. Also they competed for it, who will be the best shooter, the right Bond girl. Samantha Stoecklmayer miss Cyprus became the Bond girl in the end. "When I learned that I won, so it was a very special feeling. I have always been interested in the weapons, but I shot the first time today. I think that a good Bond girl must be able to shoot well and focus on technique," Samantha said.
Professionals spent with the girls at the shooting range, they explained to them what guns shoot how flush and how a target. But the actual shooting was already on them. "We prepared for the princess shooting of semi-automatic pistols. Girls who listened carefully they managed everything. They took it seriously, had a respect, and this is reflected in their results. I think they shot very nicely," Daniel Novák administrator of shooting range explained.
The world champion in shooting Martina Šerá came to see princess and said: "I had ready for the girls an exhibition in which I shoot. Then I have watched as miss shoots, and I can say that most of the girls are shooting for the first time, and they managed everything perfectly." Martina also gave the girls gifts and declared a Bond girl. Princess enjoyed a visit to the shooting range and they agreed that it was a unique experience.