Beauty and business in Prague
27. 09. 2011 v 10:54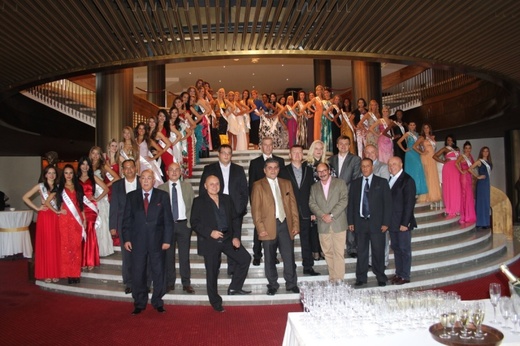 After the visit to the Prague castle the girls were welcomed by a place " where the positive energy from space meets the energybfrom the centre of earth" said Dr. Miro Smolák, director of the Miro gallery, which belongs to the most favorite commercial galleries in Prague. In the impressive spaces of the Sv. Roch church in the grounds of the Strahovský
klášter. The girls could also see an actual presentation of the world classic modernism.
Not long after that, they had more commitments to attend. In the luxurious spaces of Hotel Praha the girls were welcomed by its owner. A pleasant meeting, where besides of the princesses, met the business elite together with representatives of the diplomatic sphere, served for the introduction of the new colaboration of Miss Princess of the World- a Business forum, which first edition is going to take place this year within the contest.