Attention soldiers! Miss Princess of the World Czech Republic are coming!
11. 05. 2011 v 06:17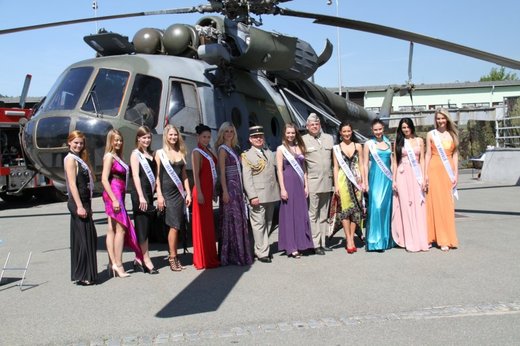 The international expo of defense and security technologies IDET is one of the largest world expos in defense technologies in central and eastern Europe. The onlookers could experience a very unexpected spectacle this year.
By invitation of the kopřivnice based company TATRA, a.s., which is catallogued among the oldest car factories in the world and simultaneously has been for years partner of the Miss Princess of the World contest, the presidium of the contest together with the eleven beautiful finalists of the Czech National selection 2011 showed up.
Finalistky Miss Princess of the World 2011 Czech Republic
Among "strong men in uniforms" and heavy technology, the finalists aroused a well deserved attention and admiration. Therefore a lot of onlookers suddenly forgot the real reason of their visit to the IDET and dedicated their attention to the beautiful visitors. The girls were in constant surrounding of photographers and cameras and they were very much enjoying their visit.